Posted on March 9th, 2009
The article of Butch del Castillo on Business Mirror where he talks about the booming "ukay-ukay" business in Philippines is quite a wake-upper for me. For one, I learned of the existence of a law is which being violated by this business.
The law, which according to the author is a little-known law, is the Republic Act 4653 which ironically was already in effect since 1966. Under this law, the commercial importation of textile articles which is commonly known as used clothing and rags is prohibited. A law that is necessary because of sanitary and hygiene concerns, and also to maintain the dignity of the nation.
We all know that "ukay-ukay" is popular in the country because of their price, and as some "ukay-ukay" experts would say, if you are only patient and diligent in your hunt, you may find good items in those "ukay-ukay."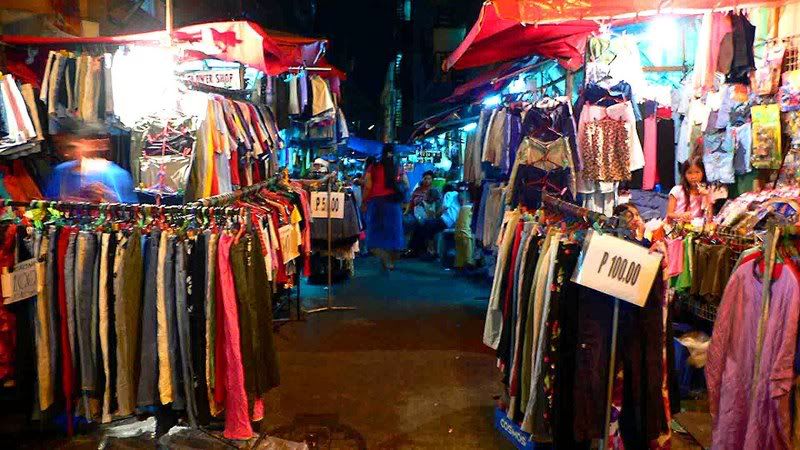 But when you stop for a while and think, these are hand-me-down clothing. They may be imported, but they are still second -hand. Who knows what health condition or ailments is present in those who were previously wearing them. Yet, this somehow does not discourage the C and D market who patronizes the "ukay-ukay," even going to the extent of boiling the bought item just to be sure to kill whatever bacteria it carries.
But what is really bothering is that, given the existence of such a law, why is this practice being allowed in the country? Is the Bureau of Customs (BOC) sleeping on their job?
Del Castillo, analyses the reason for this further in his article by explaining further RA 4653 saying that under this law, importation of used clothing is not illegal if the used textile products are going to be used as raw materials for the making of rags for export. A flaw in the law which the importers exploit to their advantage, declaring that the items are indeed to be used for making rags.
Unless this law has finally gotten muscle and get all those who import used textiles for "ukay-ukay," not only are we exposing Filipinos to health hazards, but we are also threatening to kill local textile and clothing businesses.